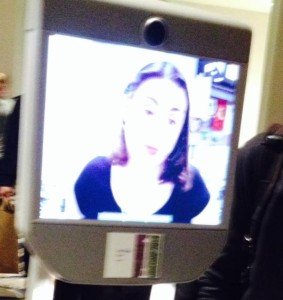 Dr. Jennifer A. Rode
Dr. Rode's training is in informatics, human-computer interaction and anthropology.  She earned her doctorate at the University of California, Irvine, and a Masters in Human Computer Interaction from Carnegie Mellon's HCI Institute. In her research, she uses an ethnographic approach to understand technology users in the context of their daily lives and to understand issues surrounding values in technology.  She is especially interested in issues of gender equity and privacy. Rode aims to contribute theory to HCI, and in doing so aims to create best practices for value sensitive design. She is also an Assistant Professor at Drexel University's College of Computing and Informatics as well as a visiting professor at the University of Siegen.

jen@acm.org
jenniferarode.com
(215) 571-3599
Dr. Jennifer Booker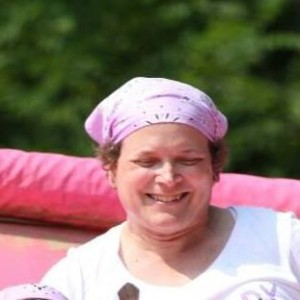 Dr. Jennifer M. Booker loves to blend and exchange ideas from a huge range of perspectives.  She is an Associate Teaching Professor at Drexel's CCI, and has earned degrees in Aerospace, Mechanical, and Biomedical Engineering (BS/MS/PhD respectively).  Her background includes fields as diverse as aviation, massage therapy, missile design, dance, and emergency services.  She is studying psychology and feminist theory to balance her foundation in hard sciences with soft sciences, and supporting research into gender and technology.
gbooker@acm.org
http://cci.drexel.edu/faculty/gbooker/
(215) 895-1004
Andrea Marshall
Andrea Marshall is a PhD candidate and researcher at the Drexel University College of Computing and Informatics. She is a digital anthropologist who studies the relationship between gender, skill building, and expertise through the lenses of critical making and feminist theory.
andrea.marshall@drexel.edu
Houda is a doctoral student at Drexel University's College of Computing and Informatics. She is interested in Human-Computer Interaction, specifically in relation to culture and gender. She is working as a Research Assistant for Dr. Jung-Ran Park and volunteering for the Rainbow Lab.
She has a Master's of Science in Library and Information Science from Pratt Institute in New York City, and a BS degree from the Ecole des Science de l'Information in Morocco; together with an Associate degree in Computer Science, a BA in Language and Pedagogy and a BA in Linguistics. In 2011, She was honored to receive the Fulbright grant and came to the United States to continue her graduate education.  

houdaelmimouni@fulbrightmail.org
http://houdaelmimouni.com/
Anna Clapham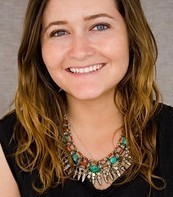 Anna Clapham is a junior undergraduate International Areas Studies student from Boston who was introduced to the Rainbow Lab through her second co-op at North Light Community Center, where she worked in the Development office. Anna is currently working in Argentina as a Fieldwork Assistant at an NGO, Mujeres 2000, that aims to help disadvantaged women with micro-credit services and educational related programmes. While abroad, she plans on continuing her involvement with the lab remotely, helping with publishing a CHI conference papers that will encompass her cross-cultural data analysis. She is interested in learning multiple languages, traveling and playing a role in expanding young women's capabilities especially in STEM related fields.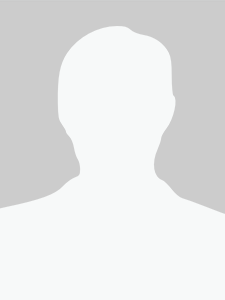 Alexis Schleeter
Alexis is an undergraduate student studying Computer Science at Drexel University. Alexis is the current Lab Manager at Rainbow Lab. She can be reached via email as below.
Lab Alumni

Tamanna Chawla
A software developer by passion, Tamanna is a senior pursuing Bachelor of Science in Information System at Drexel University. Originally from India and a proud member of the diverse Rainbow Lab, she believes in creating an impact in people's lives through technology. Being a women in technology herself, she takes pride in encouraging young women to follow their passion in technology through Rainbow lab. Tamanna loves going to hackathons and creating innovative solutions.
tc523@drexel.edu
(215) 279-0471
Tarika Chawla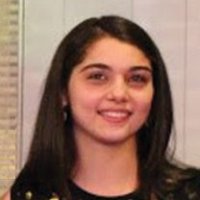 Tarika is a creative software solution developer, senior at Drexel University and originally from India working towards her Bachelor of Science in Information Systems degree with a minor in Business Management. She believes in the impact of technology and leadership and loves to travel, explore and solve.
tc573@drexel.edu
(215) 275-9906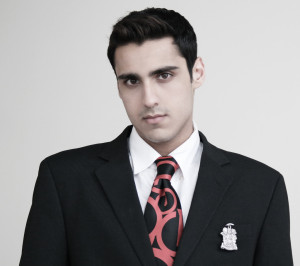 Akshay Sharma
A developer, researcher and technology enthusiast fondly known as Rainbow Lab's "web-dev guy", Akshay is currently a Senior at Drexel University. Technology is what drives him every day in life. 

hi@akshaysharma.net
AkshaySharma.net
Rachel Magee
Jordan Jobs
Melinda Sebastian
Rachel Yudell
Aly Gibran
Nora McDonald